Executive Team
Our Executive team is a combined group with a large range of experience, diversity, skills and leadership.
Tim Harwood
MCIIS, GSLC, FCMI
CEO, Siker Limited
Tim Harwood is a veteran of the security world and has been providing information security guidance and expertise to corporate clients, the UK Government and the UK military for over 30 years. As CEO of Siker, he provides strategic direction for the company that he founded in 2013.
Tim's professional background includes security capability strategy planning and development, information security capability framework design and implementation and security awareness strategy design and implementation. He has developed a security professional development framework for a global top ten oil and gas company, delivers training as a member of the QA and Firebrand faculties and, as a thought leader, regularly presents at summits and conferences.
In 2013, he participated as a Subject Matter Expert and Steering Committee member for the design of the new GIAC certification, the GICSP certification. As part of his work he contributed questions for the certification exam and worked on the skills and competency framework for the certification. In addition, he is an Assessor and Interviewer for the Chartered Institute for Security Professionals (CIISec) for potential new members.
Tim has recently designed and delivered ICS security training and awareness for CPNI/NCSC (as part of the UK National Cyber Security Strategy) as well as ENISA and other National governments and global companies. He is also a Visiting Lecturer on Business Risk at the University of Buckingham.
Tim is a Full member of CIISec, a Fellow of the Chartered Management Institute (FCMI), a Senior member of the International Society of Automation (ISA) and is the holder of the GIAC Security Leadership (GSLC) and GIAC Security Essentials (GSEC) Certifications. Between 2017 and September 2018 Tim was an elected member of the Board of Directors for the Institute of Information Security Professionals (forerunner of CIISec) with the Board portfolio of IS skills and competencies.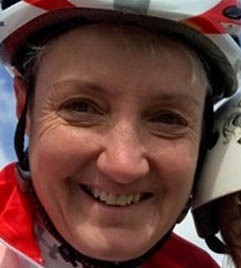 Sam Harwood – COO
After a successful career in the Royal Military Police, Sam graduated with honours from the University of East London, UK, majoring in Computing Science, before commencing a career in the IT support industry. Sam is a qualified instructor in accessibility software. She spent several years working with new students with various disabilities to ensure they could make the best use of the available IT, thus, enhancing their learning experience. Following this, Sam decided on a career change and qualified as a Personal Trainer and Swimming coach.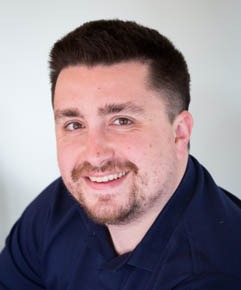 Stuart Harwood – Global Assessments Lead
Stuart joined the team in 2016 coming in from a financial background. He has been instrumental in the design and delivery of various courses including the Penetration Testing, Python Basics and Incident Handling courses. Stuart has a BSc in Computing Science from Stirling University and is a certified Cyber Essentials Practitioner.
Tim Canning – Senior ICS Consultant and Trainer
Tim brings a wealth of experience from the last 30 years which started in the Royal Air Force and ending up as a Lead Engineering consultant for a top 20 oil and gas company. Tim has amassed several accreditations and certifications along the way including CEng, GICSP, C|EH, to name but a few.
Tony Reid – Consultant
Tony came to us in January 2019 after a 30-year successful career in the Police service. He has worked in his local force, national specialist departments and national agencies. He initially specialised in covert operations and investigations throughout the United Kingdom and abroad. As a highly experienced covert operative and qualified Police instructor, he also taught various covert courses, to operatives and potential new instructors. He was subsequently promoted to Detective Sergeant, Cyber Crime, leading a National Cyber Operations team and latterly in managing Cyber Crime Forensics. Tony brings a great deal of practical skills, teaching ability and Cyber experience to the team.
Rhys Parsons – GRC Analyst
Rhys joined Siker in 2021 from Bournemouth University where he achieved a degree in Cyber Security Management. Since 2021 Rhys has overseen all the risk-based work both within Siker and for Siker clients. We are proud to say that Rhys has achieved his Certified ISO27001 Practitioners certificate in 2022 and is currently working towards his next certification in ISO27001 Lead Auditor. If you have any questions about Risk within the Cyber world, please contact Rhys to find out more.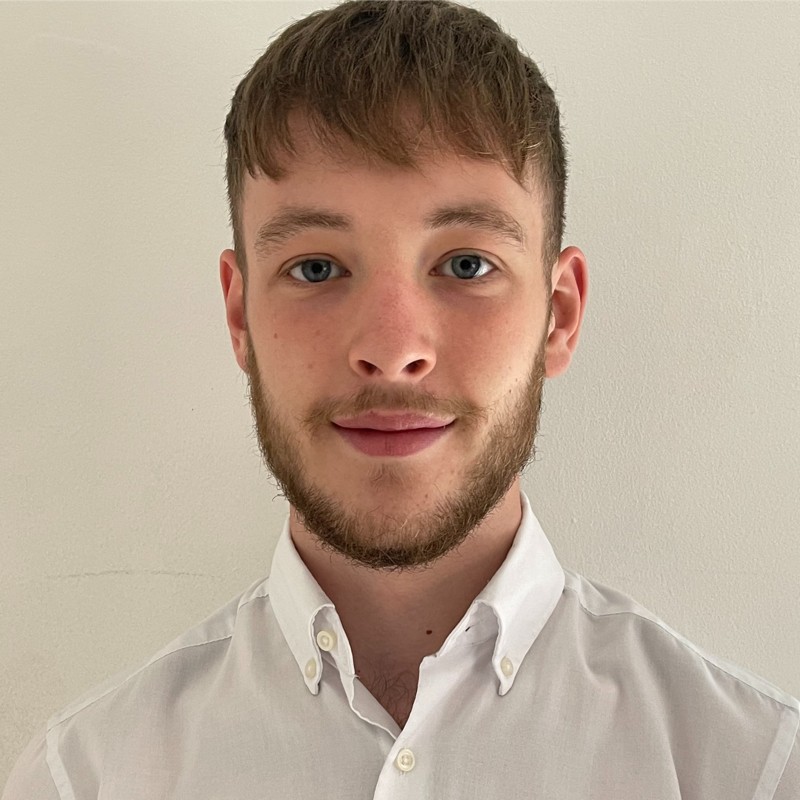 Sam Rigby – Cyber Intern
Sam is currently working within the Cyber team here at Siker, having joined on a 3rd year placement from Nottingham Trent University. Sam is currently studying for a degree in Cybersecurity, where he is currently averaging a high 2:1. Sam's role currently see him work on projects such as virtualisation of exercises for Siker courses, creation, and administration of the exercises that we use for Siker courses as well as a wide range of investigation and system administration.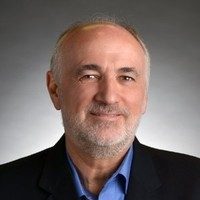 Graham Speake – Senior OT Cyber Trainer
Graham Speake is the CISO at Berkana Resources Corporation.
With over 30 years' experience, Graham is a control systems and cyber security expert. In addition to his role at Berkana, Graham is a NexDefense fellow, SANS trainer and a subject-matter expert to the GIAC GICSP certification.
Graham was Principal Systems Architect at Yokogawa, responsible for steering development of security within Yokogawa products and ensuring security certifications such as ISA Secure and Achilles were achieved. Graham spent nearly 10 years with BP, securing critical plants in both the U.K and the U.S.
At Industrial Control Services he developed the software for one of the first computer-based emergency shutdown systems which was successfully deployed by multiple platforms in the North Sea.
Graham is the author of several books on Linux and has been a technical editor for books on hacking.
New Instructor
Coming soon.
Anne Wheatley – Administrator
Anne joined the team in September 2022. She brings 30 years of experience in the education sector, with employers including City & Guilds and Open University. She is a qualified assessor / internal verifier and recently achieved her NEBOSH certificate. Anne will be overseeing our administration and processes for the customer journey.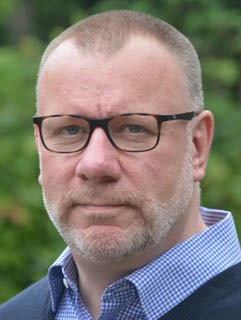 Jon Blake
Jon Blake is a member of the Siker Cyber Advisory Board. He advises the board on investigation, intelligence and Internet related technical issues.
Jon has over 28 years' detective experience as an investigator and covert intelligence specialist with the Metropolitan Police Service, New Scotland Yard, London. He specialises in Internet and cybercrime investigation, covert operations and related risk. He retired from the service in 2014 with an exemplary service record.
His last police posting was at the UK College of Policing as the National Coordinator for Intelligence Skills, with responsibility for Open Source and Internet Investigation and related Intelligence Management/Operative skills development.
Jon contributes to a number of working groups as a subject matter expert in the areas of Internet related crime and covert operations and acted as an advisor to those setting national investigative policy and procedures.
A highly sought-after speaker and university lecturer, Jon has delivered training and consultation services in over 30 countries, including on behalf of the United Nations in the Middle East and North and Southern Africa and supporting UK interests in the Caribbean and central Asia.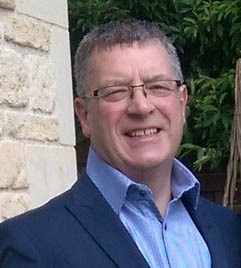 Tony Reeves
Tony is our primary Counter-Unmanned Aerial System (UAS) / Counter-Drone instructor, with a distinguished and successful career in the Royal Air Force and over 10 years' experience in Industry.  A highly experienced UAS and Counter-UAS principal consultant and Chartered Engineer, Tony has an extremely broad and deep range of skills, which include UAS operations, intelligence analysis, air defence, electronic warfare, and cyber vulnerability.
Unusually for someone operating in the Counter-UAS arena, Tony is also a qualified Unmanned Air Vehicle pilot.  During his RAF career and later as an Industry consultant, Tony worked with all of the UK Ministry of Defence's UAS programmes, from MQ-9 Reaper through to the Mini-UAS family of systems.  A notable highlight was acting as the acceptance lead for the ScanEagle system into service with the Royal Navy, which included harbour and sea trials.  Tony has 750 hours' flight time on MQ-1 Predator, and was qualified as a mission and combat instructor, Standards Evaluator and Flight Examiner.
Tony is an internationally recognised independent voice within the C-UAS arena, with an extensive network across Government and Military, Critical National Infrastructure and Industrial Sectors.  He has led and chaired many international C-UAS conferences in Europe and the Middle East, and also delivered workshops to an international audience.  Tony is a published writer with recognised C-UAS expertise, with multiple C-UAS articles and recent engagements by UK media including the BBC and The Telegraph.
Tony is an adept and highly personable workshop leader and facilitator, with a client base that includes UK Government agencies, overseas Ministries of Defence and UK Industry.  His workshops are highly valued by our clients, and he is much in demand as a trainer, facilitator and consultant.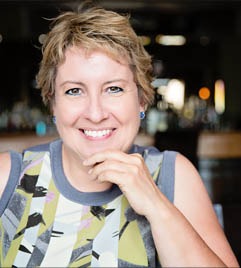 Carol Brooks
Carol has a BSc in Psychology and an MSc in Organisational Psychology. She is also a member of the Siker Cyber Advisory Board.
She advises the Board on behavioural, team and organisational psychology and psychological approaches to risk and error.
Carol is a Business Psychologist. She has 17 years' experience in the public and academic sectors at Board level, both in executive and non-executive roles. She has 13 years' experience of providing consultancy, training and development across sectors and in multi-agency settings, including within law enforcement, within Counter Terrorism and Serious and Organised Crime, at both local and national levels. She has vast experience of working with senior leaders and boards to develop future plans and strategic capacity.
In Platinum 3P, Carol combines her specialist background in psychology with her previous experience supporting countering terrorism and serious and organised crime, something she is passionate about. She is an experienced and skilled facilitator, broker and team/individual coach, with a focus on finding solutions and working with people and businesses to engage in behaviour change.
Carol is a member of the British Psychological Society and the Association for Business Psychology.
Whatever stage of your career you are at, either in Cyber Security or wanting to understand more, Siker are here to help you as an individual, a team or your organisation as a whole.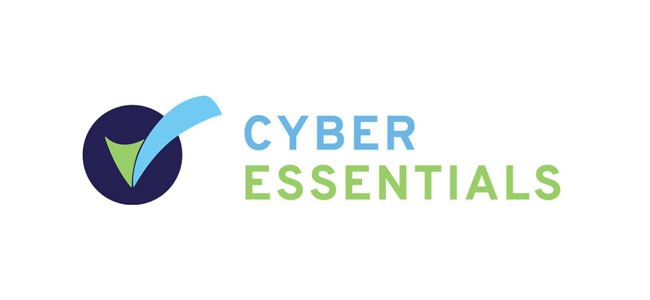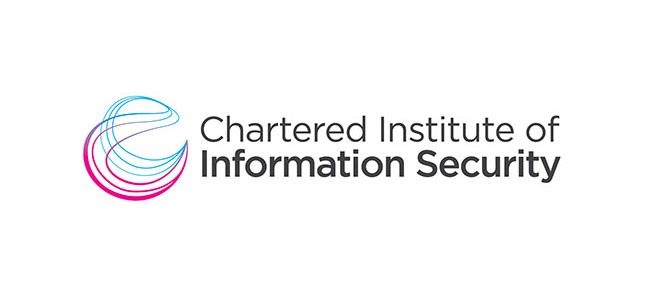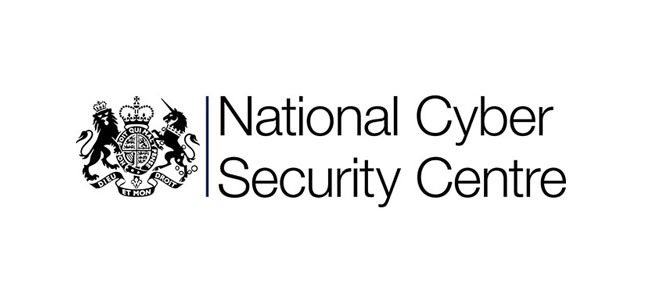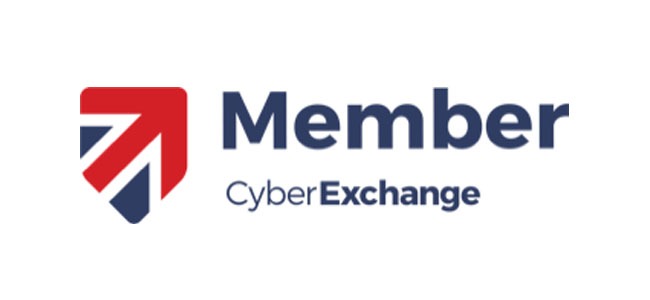 Registered office and postal address
Whiteleaf Business Centre,
11 Little Balmer,
Buckingham,
United Kingdom,
MK18 1TF
Our Regional office is located in: Edinburgh, UK
From Middle English meaning Secure, Safe, Stable.
From Old English meaning Secure from, Safe, Free from danger or harm.
Believe - Learn - Achieve
From Middle English meaning Secure, Safe, Stable.
From Old English meaning Secure from, Safe, Free from danger or harm.
Believe - Learn - Achieve